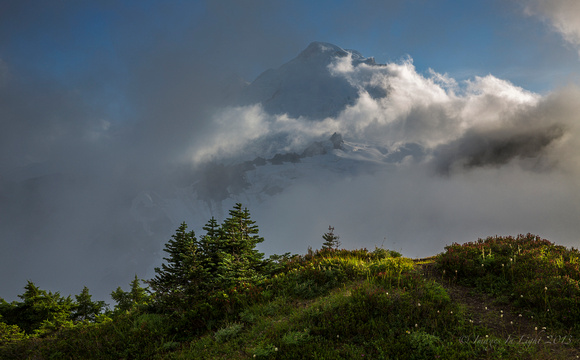 Image:
Near camp Kiser
, 5D Mk III, EF 24-70 f/2.8L II, 47mm, f/11 at 1/100 sec, tripod.
Larger Image
 Image:
Ptarmigan Ridge
, 5D Mk III, EF 24-70 f/2.8L II, 70mm, f/11 at 1/500 sec, tripod.
Larger Image 
.
Its not always about light, sometimes atmosphere is needed to add a little extra to an image, I have had available time but decided not to go on a shoot because the weather is just to nice. I like going in to the mountains just after a storm or coming out just as a storm approaches.
I remember spending a stormy night in a lookout on top of
Park Butte
the next morning the lenticular cloud over Mt Baker was fantastic.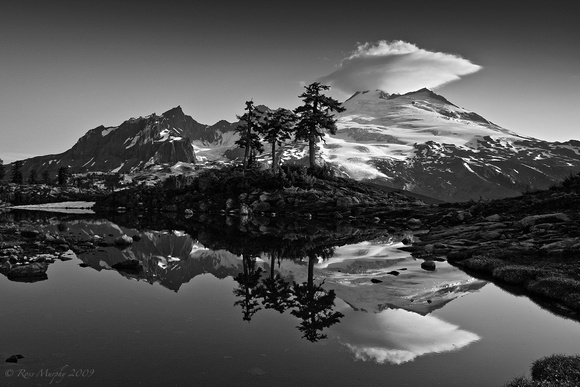 Mt Baker, North Cascades.
Mist, fog, snow, clouds or even rain can add a lot of atmosphere to a scene, I especially like clouds swirling around mountain tops.
Columbia Ice Field, Banff, Ca.
Plains in Wyoming.
Some times its worth getting a little wet.
Ross