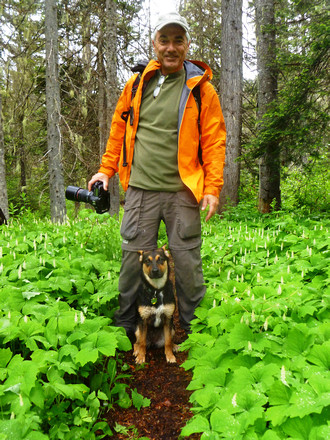 I grew up in the Pacific North West, hiking the trails of the Cascade and Olympic mountains, my love of the outdoors led me to places like Central and South America, Africa and Europe. Photography became a passion for me somewhere along the line and now its my pleasure to share the images I capture of near and far flung places with those that don't have the time or opportunity to see them for themselves.I shoot mostly
landscape and nature, living
where I do makes that a little easier, finding the time to get out is the hard part. I enjoy capturing the natural world, I will often be on location for sunrise or sunset to capture the light at its most extreme beauty, I can't think of many things that compare to being in the right place when the sun comes over the ridge behind you and the morning light falls on that mountain, lake or meadow in front of you.
I have been to some incredible places, some easy and others very difficult to get to, the one constant seems to be, the natural world never ceases to amaze me.
Visit My Blog
Sincerely, Ross Murphy.
© Ross Murphy 2017